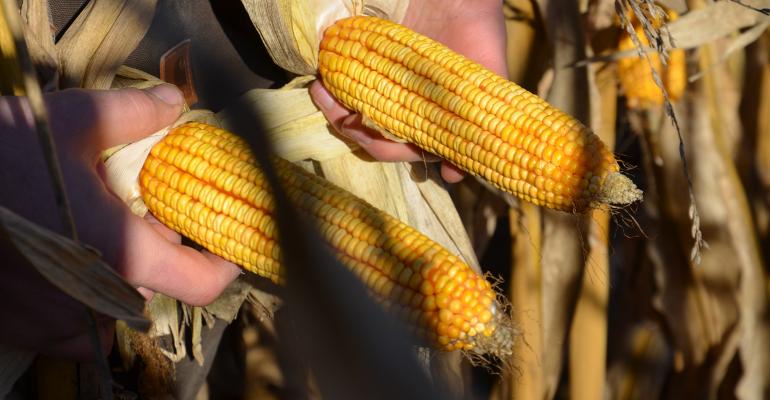 Corn Corner: Great performance of late-planted corn last year plus the threat of replanting have some reconsidering target planting dates.
Tom J Bechman | Jan 31, 2018
My corn planted in late May and early June produced excellent yields in 2017. Should I just go back to targeting early-to-mid May to begin planting corn and reduce the odds of replanting and of incurring that expense?
The Indiana certified crop advisers panel this month includes: Gene Flaningam, Flaningam Ag Consulting LLC, Vincennes; Greg Kneubuhler, G&K Concepts, Harlan; and Tom Stein, manager of the Templeton and Boswell branches for Ceres Solutions Cooperative.
Flaningam: Prior university research shows optimal corn yields for planting corn between April 25 and April 30. Corn planted on May 15 should average approximately 95% of the field's potential. These statistics are based solely on planting date. Environmental aspects of growing corn vary greatly year to year. Pay close attention to the three- to five-day forecast as you reach your target planting date. Optimal field conditions during and after planting are needed for uniform seedling emergence.
Kneubuhler: Have you ever heard that "past performance is no guarantee of future results"? Well, that's how I would describe the results we got in late-planted corn in 2017. Late-planted corn experienced one of the most forgiving growing seasons you could ever ask for. As a result, we realized much-better-than-expected yields. History and data support early-planted corn in the long run. I would encourage you to plant early every season, as we tend to get better yields with early planting dates. Our recommendation to clients is to plant as soon as ground is fit, providing the forecast is favorable for several days after planting. I would stake my odds on early-planted corn any year.
Stein: There were areas of the Corn Belt that realized excellent corn yields from late May- and early June- planted corn in comparison to some earlier-planted corn in the spring of 2017. However, those results were more the exception than the rule. I would never pass up an opportunity to take advantage of early planting benefits if field conditions are fit, you have good soil conditions and you have a suitable seedbed.
Credit cool nights for late-planting success
Just because replanting was the right choice in 2017 doesn't mean that will apply in 2018, says Brent Minett, a CCA and agronomist with Beck's seed company. "Most of the time, if you have a stand of 18,000 to 20,000 plants per acre in mid-May, you would be better off leaving it," Minett says. "For many people, however, that wasn't the case in 2017."
In fact, Minett charted income for replanting vs. not replanting for 2017 and says the graph line always stayed positive, even at mid-June planting dates. In other words, replanting produced a profit compared to not replanting in Beck's Practical Farm Research trials in 2017.
However, he stresses that typically at some point, return for replanting goes negative. What was different about 2017?
"We looked at nighttime temperatures in July and August closely," Minett explains. There were 12 days with nighttime lows below 70 degrees F in July and 28 days in August. "That resulted in excellent grain fill," he concludes. "You can't count on that every year."