Indiana CCA Conference 2018 Presentation
File
Presentations
W11
Soil & Water
Wed, Dec 19, 2018
11:00am to 11:50am
W4
Soil & Water
Wed, Dec 19, 2018
4:00pm to 4:50pm
Healthy Soil, Clean Water, Viable Farms: What is the Indiana Agriculture Nutrient Alliance?
The Indiana Agriculture Nutrient Alliance (IANA) is dedicated to keeping Indiana at the forefront of proactive nutrient management and soil health practices that improve farm viability and, ultimately, reduce nutrient loss to water.
Aggressive nutrient reduction targets have been set nationally in waterways Indiana's croplands drain to, like the Gulf of Mexico and Western Lake Erie Basin. Across the state, a large number of public and private sector agencies and organizations are working toward the same goal — reducing nutrient loss and improving water quality. IANA will focus on bridging the multi-partner efforts to create practical, cohesive and significant effect across Indiana.
In this session, Ben Wicker will provide an overview of the newly formed Indiana Agriculture Nutrient Alliance, updates on the State Nutrient Reduction Strategy, and how agriculture can move forward to proactively address challenges in a voluntary way
Speaker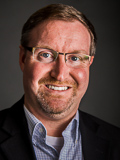 Ben Wicker
Executive Director
Indiana Agriculture Nutrient Alliance