Indiana CCA Conference 2018 Presentation
Presentations
T2
Specialty Session
Tue, Dec 18, 2018
2:00pm to 2:50pm
Strengthening the Weak Links in Organic Weed Management
This presentation will discuss organic weed management practices with a focus on identifying weak links in current management practices and strategies that strengthen these links in the chain. The presentation will share results from research on Western Illinois University's Organic Research Farm as well as other sites.
Weed management strategies discussed will include promoting crop competitive advantage, crop/cover crop rotation, blind cultivation, row cultivation, cover crop interseeding and organic no-till systems.
Speaker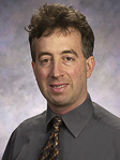 Joel Gruver
Associate Professor of Soil Science and Sustainable Ag, Allison Farm
Western Illinois University
Biography
Dr. Joel Gruver grew up on a small diversified organic farm in Maryland. He earned a BS in Chemistry from Principia College in Elsah, Illinois, a MS in Agronomy from the University of Maryland in College Park, and a PhD in Soil Science from North Carolina State University in Raleigh. He joined the faculty at Western Illinois University in 2007. In addition to teaching soil science and conservation classes, Dr. Gruver is the Director of the WIU Organic Research Program and has completed 10 seasons of large-scale organic field research.