Indiana CCA Conference 2018 Presentation
Presentations
T4
Specialty Session
Tue, Dec 18, 2018
4:00pm to 4:50pm
Managing Nutrients in Organic Systems for Long-term Sustainability
Legumes and animal manures are the primary sources of nitrogen and phosphorus for organic farmers. Balancing these two nutrients, however, is more challenging for organic than conventional farmers since animal manures have a predetermined nitrogen to phosphorus ratio and nitrogen inputs from legumes can be quite variable. I will discuss results from field experiments conducted in Maryland to improve management of legumes and animal manures in concert for short-term efficacy and long-term sustainability.
Speakers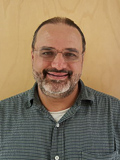 Michel Cavigelli
USDA-ARS
Biography
Michel Cavigelli is a Soil Scientist at USDA-ARS in Beltsville, Maryland. He is Lead Scientist of the Farming Systems Project, a long-term cropping systems project evaluating the sustainability of organic and conventional methods. He also conducts research to improve nutrient management in diverse cropping systems and is an expert on nitrous oxide emissions from agricultural soils. He was awarded the 2015 American Society of Agronomy Organic Management Systems Organic Research and Education Award for lifetime achievement. Michel earned a PhD in Crop and Soil Science at Michigan State University, an MS in Soil Science from Kansas State University, and a BA in Biology from Oberlin College. He has worked at Michigan State University Extension, helping to incorporate ecological concepts into Extension publications and presentations, was an intern at The Land Institute in Salina, Kansas, and worked for two years at the Kansas Rural Center, a non-profit organization supporting sustainable agriculture in Kansas.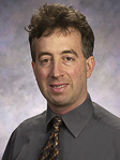 Joel Gruver
Associate Professor of Soil Science and Sustainable Ag, Allison Farm
Western Illinois University
Biography
Dr. Joel Gruver grew up on a small diversified organic farm in Maryland. He earned a BS in Chemistry from Principia College in Elsah, Illinois, a MS in Agronomy from the University of Maryland in College Park, and a PhD in Soil Science from North Carolina State University in Raleigh. He joined the faculty at Western Illinois University in 2007. In addition to teaching soil science and conservation classes, Dr. Gruver is the Director of the WIU Organic Research Program and has completed 10 seasons of large-scale organic field research.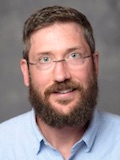 Michael O'Donnell
Purdue Extension Delaware County