Indiana CCA Conference 2020 Presentation
Cropping Systems Strategies for Success in Organics
This presentation will explore how cropping system strategies can solve and prevent problems in organic grain production systems. A major focus will be overcoming bottlenecks such as inadequate N availability, high weed pressure and tight windows of opportunity for field work that frequently impede success in organics. Novel cropping systems such as solar corridors, intercropping and cover crop based rotational no-till will be explored as well as more traditional practices.
Speaker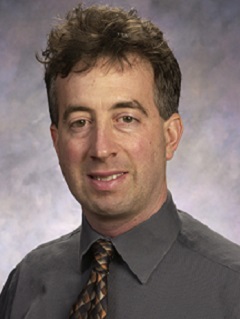 Joel Gruver
Associate Professor of Soil Science and Sustainable Ag, Allison Farm
Western Illinois University
Biography
Dr. Joel Gruver is an Associate Professor of Soil Science in the School of Agriculture at Western Illinois University. In addition to teaching soil science and conservation classes, he is the Director of the WIU Organic Research Program. His research and outreach activities focus on organic grain production systems with an emphasis on weed management, nutrient management and farming system strategies to enhance soil health. He grew up on a small farm in rural Maryland and has been active in farming systems research and education for over 25 years.