Indiana CCA Conference 2020 Presentation
Soybean Gall Midge: Understanding a New & Emerging Pest of Soybean in the Midwest
This presentation will focus on the geographic distribution of soybean gall midge, its impact on soybean, scouting tips, and management challenges. As a new pest of soybean, the lack of knowledge on its biology, ecology and environmental interactions makes it difficult to define solid strategies for mitigating injury. Although soybean gall midge has not yet been detected in Indiana, it is critical to be aware of the insect's symptoms and distribution of injury in the field.
Speaker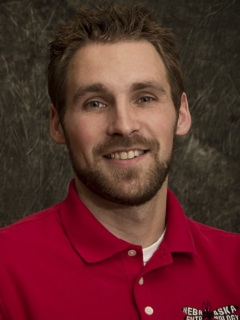 Justin McMechan
University of Nebraska - Lincoln
Biography
Anthony "Justin" McMechan is a Crop Protection and Cropping Systems Specialist with the University of Nebraska – Lincoln (UNL) and is located at the Eastern Nebraska Research and Extension Center near Ithaca, NE. In 2016, Justin graduated with a Ph.D. in Entomology and a Doctor of Plant Health degree from the UNL. Both of these degrees involved multidisciplinary research which he has made this a fundamental part of his research program at UNL. His lab's research is focused on cover crops, hail damage in row crops, and most recently, a new insect pest, the soybean gall midge. In 2018, Dr. McMechan co-led the discovery of soybean gall midge which is currently causing injury to soybean in five midwestern states. Justin currently serves as lead investigator of two multi-state grants with a total of 17 co-investigators from 11 state universities as well as state funded projects to address key aspects of soybean gall midge distribution, ecology and management.