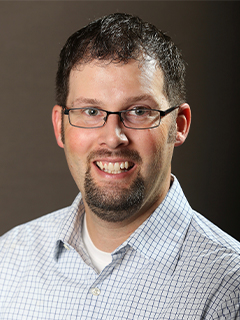 Speaker
Dr. Shaun Casteel
Associate Professor
Purdue University
Shaun Casteel, Ph.D., is Associate Professor of Agronomy and Soybean & Small Grains Extension Specialist for Purdue University. In this role he focuses on addressing challenges of soybean and small grains production by educating, training, and providing the most relevant information to farmers to enable timely and sound management decisions in these production systems.
Dr. Casteel was born and raised on the family farm in east-central Illinois. He earned his B.S. in Crop Sciences at the University of Illinois in 2001 while interning with a number of Agricultural companies. In 2004, he earned his M.S. in Crop Science at North Carolina State University working in cotton physiology, management, and Extension. After earning his Master's Degree he was the agronomist for North Carolina Department of Agriculture for the following two years.
Dr. Casteel earned his Ph.D. in Soil Science (Nutrient Management) in 2009 at North Carolina State University. He joined the Purdue Agronomy Department in 2009 as the Extension Soybean and Small Grains Specialist. Key areas of interest include: precision management of resources and practices; integration of soil characteristics, nutrient inputs, and crop physiology; and the influence of agronomic practices on yield physiology of first crop and double crop soybean systems (winter wheat and cover crop). His practical research also extends to field-scale trials with seeding rates and planting dates of soybean.
Presentations
Back