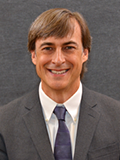 Scott Murrell
Northcentral Director
International Plant Nutrition Institute
1851 Secretariat Dr.
West LafayetteIN47906
USA
Biography
Dr. Scott Murrell, a native of Indiana, is the U.S. Northcentral Director for the International Plant Nutrition Institute. Scott earned his bachelor's and master's degrees from Purdue University and his Ph.D. from Texas A&M. He has been with IPNI, formerly the Potash & Phosphate Institute, since 1996.