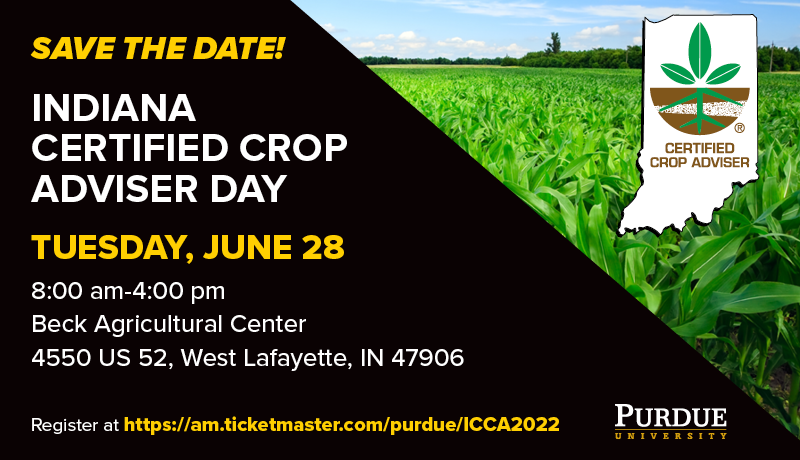 Indiana CCA Day – Purdue DTC Registration
This program offers Indiana's Certified Crop Advisers time to learn more about what's going on in the fields and to get close to Purdue's latest agronomic research. Specialists provide timely information on current crop problems and how to manage them. The goal is for CCAs to get the information they need to go into the fields and educate crop producers and other agribusiness professionals.
Date: 6/28/2022
Time: 8:00am (registration) - 3:45pm
Location: Beck Agricultural Center, 4550 US 52, West Lafayette, IN 47906
Program details coming soon!