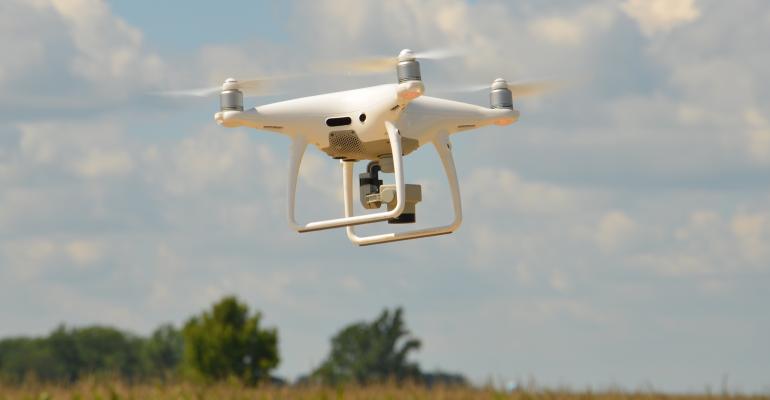 Corn Corner: UAV images have value, but how do you put a figure on it?
Dec 05, 2019
Our crop consultant does aerial scouting of corn with a drone. He has thrown it in free with our soil sampling charge per acre. For 2020, he wants to charge $3 per acre to fly the drone and share reports three times. Is it worth it? We farm 3,000 acres. Would we be better off buying our own drone and scouting ourselves?
The panel of Indiana certified crop advisers answering this question includes Steve Gauck, Beck's sales agronomist, Greensburg; Andy Like, Syngenta, Vincennes; and Jeff Nagel, Ceres Solutions agronomist, Lafayette.
Gauck: First, do you have your Federal Aviation Administration Part 107 license to fly a drone? Since you're farming and using the drone to scout crops you make money on, it can be considered commercial use. If you have the license or plan to get it, you must weigh cost and advantages. Do you use the drone pictures he gives you now? If so, how much value do they bring?
You can buy a good drone for less than he's charging you, but will you have time to fly and scout? An aerial view is worth a lot in looking for patterns, knowing where to scout and identifying problems. You'll need to be comfortable identifying issues and then bringing those issues to your crop consultant to address them. Having your crop consultant do all the scouting helps him build a pattern and more quickly identify issues.
I think there is value in farmers owning a drone, but you must take time to use it and use it often.
Like: It is worth it if you feel like the information provided helps you make better decisions that would overcome the $9,000 cost. The decision to purchase your own drone is a big one. Not only do you have to have the ability to fly the drone, but you also must have the ability and software to process data and make it into useful decision-making information. In most cases, I feel farmers don't have the time or expertise to justify a drone and are better off paying for a service if they feel it has enough value.
Nagel: The farm industry is still working on how to scale and use drone images to enhance in-season management decisions that provide a return on investment. Whether to pay for the service depends on how much you feel your operation has benefited from the aerial drone images. Does transitioning from no charge to $3 per acre, or $9,000 per year, provide a return on investment?
There must be a return to the provider for services. It takes an investment in buying a drone, getting certified and, perhaps more importantly, the time to use it.
Some more affordable drones a farmer might purchase don't have long battery life. To go out three times a year and fly all fields will take a significant investment in time. Does your farm operation have those resources available? In addition, once images are captured, expertise is needed to help investigate the cause of abnormalities and provide recommendations. Whether it's $3 per acre or perhaps something less, having the service and expertise provided may prove beneficial. But only your experience on your farm can answer that question.