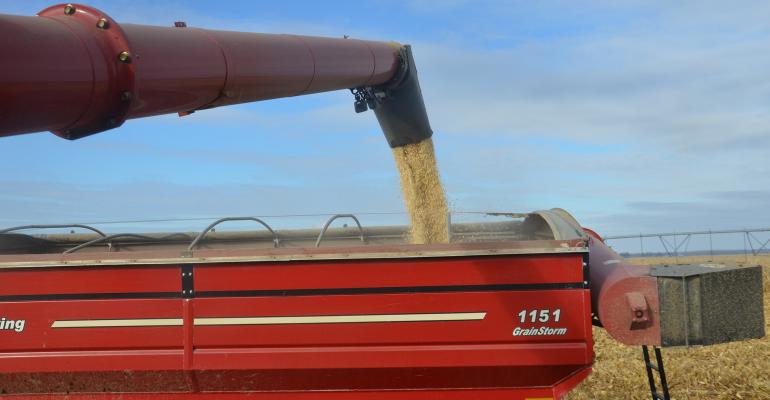 Corn Corner: When selecting hybrid maturity, consider long-term results, not just one extreme season.
Jan 03, 2020
We plant 110-to-113-day hybrids in central Indiana. It seemed like they took forever to mature last fall, and we dried lots of wet corn and burned up lots of propane. Would we be money ahead to back off to 105-to-108-day hybrids for 2020?
The panel of Indiana certified crop advisers answering this question includes Steve Gauck, Beck's sales agronomist, Greensburg; Andy Like, Syngenta, Vincennes; and Jeff Nagel, Ceres Solutions agronomist, Lafayette.
Gauck: I would not make dramatic changes to your program based on 2019. There is a reason you have been planting those maturities for your area, and it is for the yield potential. Have they been slow to dry down in prior years? Is the yield gain from those maturities enough to offset the cost of the dryer gas?
If you have an inefficient drying system, I would look at part of your acres going to an earlier hybrid, but you need bushels to pay the bills. Longer-season hybrids give a longer grain fill period to combat late-season stresses like we had this year. Even in late-planted years, longer-maturity hybrids are still the most profitable, even with a gas bill.
Like: Changing your hybrid selection criteria based on one outlier year might be a little overboard. Keeping the higher yield-potential, full-season hybrids in your lineup should more than offset the propane you burned in 2019 over the course of the next couple of years. That's assuming the weather returns to normal. One compromise might be to change a percentage of your acres to a shorter-season hybrid. That would help if we get stuck planting late again in future years.
Nagel: There are a lot of high-yielding genetics in the 110-to-113-day maturity range in the market. I would not change to all earlier-maturing hybrids based on 2019. Hybrids in the mid- to full-season range are normally at a manageable moisture content in the fall with timely planting dates.
In a relatively normal spring, most farm operations can plant their corn crop in fewer than 10 days. Having a mix of maturities may help spread out risks since planting can sometimes occur in a small window. Some farm operations will start with earlier-season corn and finish with full-season corn so they can start harvest earlier. Others like to plant full-season corn and harvest soybeans first. These are all reasonable options depending upon your goals and your farm operation.