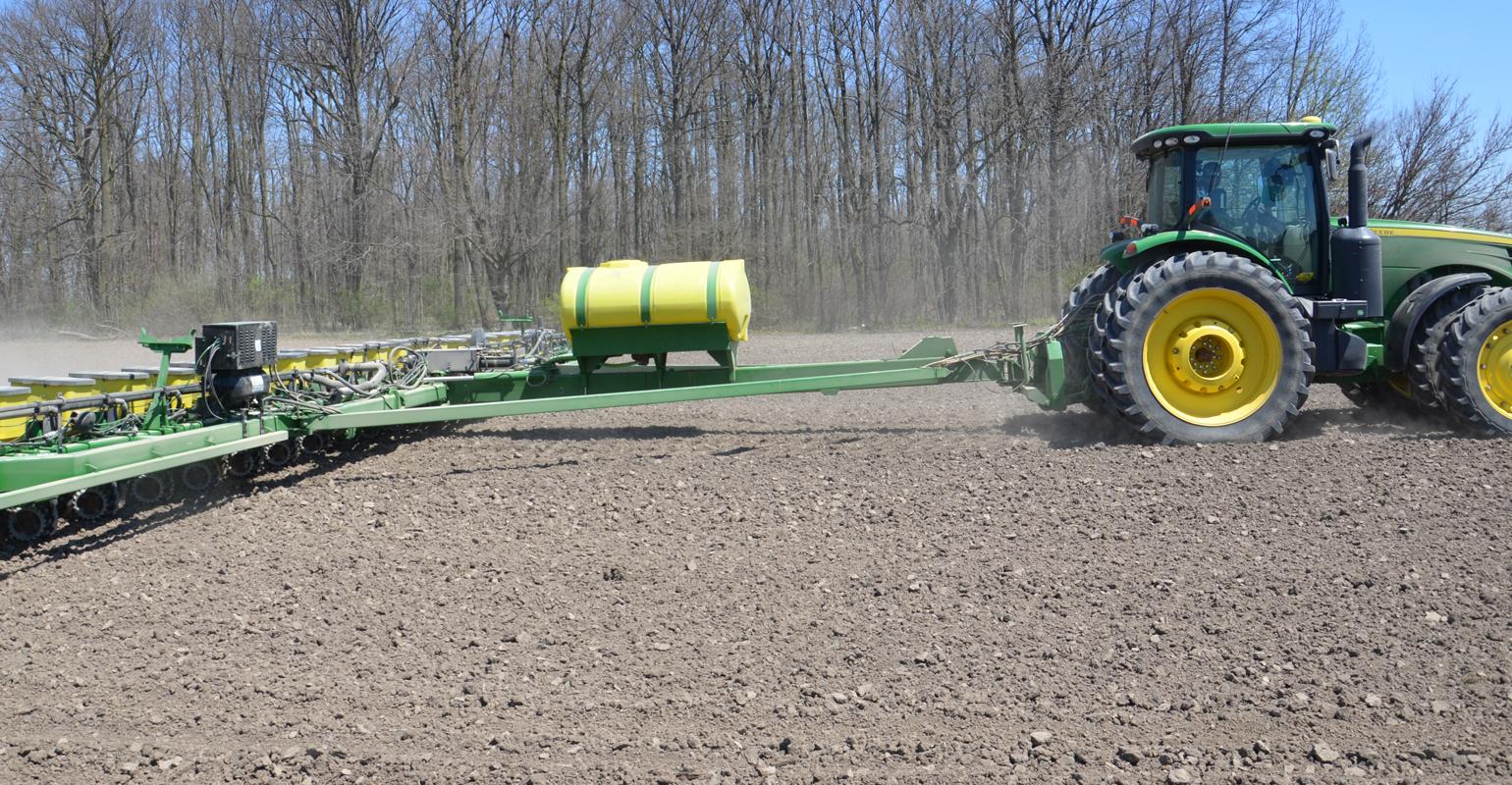 Corn Corner: Variable-rate seeding may be worth considering.
Jan 31, 2020
We've been dropping 34,000 seeds per acre. Dad wants to lower seeding rate to 30,000 across all hybrids and soils to save money. Yes, margins are tight. But we need yield. I want to stay at 34,000. However, we can vary seeding rates, and I'm thinking about offering a compromise of 30,000 to 34,000 based on soil type. What do you think?
The Indiana certified crop adviser panel answering this question includes Gene Flaningam, Flaningam Ag Consulting, Vincennes; Greg Kneubuhler, G&K Concepts Inc., Harlan; and Bryan Overstreet, Jasper County Extension ag educator.
Flaningam: There's a big difference to corn hybrid response and planting populations. I suggest reviewing hybrid characteristics with your seedsman to develop a plan. You can vary your rates by hybrid and soil type if you desire. Hybrids with a fixed ear should be planted at higher populations. Hybrids with a flex ear can be planted at reduced seeding rates and still have optimal yield potential. I think seeding ranges from 30,000 to 34,000 should hit most fields and hybrids. You can adjust those rates according to yield potential.
Kneubuhler: I think you are very smart to use the technology of variable-rate seeding if you are capable. We've done over a decade of seeding prescriptions and have proved to ourselves that one single rate across a field is usually incorrect. That is, unless you have fields with one soil type, which very few do.
Changing seeding rates based solely on soil type is a start. That is not the whole picture, however. We use tools to help us better define soil types, as well as water and drainage changes, throughout the field. When all those factors are accounted for, an accurate seeding prescription can be made.
I would definitely create a range that works for your farm. Sometimes those ranges are 30,000 to 34,000. Sometimes they are 28,000 to 35,000. You need to understand your own farms or work with a trusted agronomist to help you. But I will say that matching seeding rates to appropriate zones rather than using flat rates on variable soil types can equate to substantial yield differences. There is also cost management on top of that in terms of seed expense.
Overstreet: From research done by Bob Nielsen, Purdue University Extension corn specialist, agronomically for the best yields, you do not want to drop your seeding rate much below 34,000. But for the highest economic yield, you may want to consider lowering your planting population.
Let's use $275 a bag for 80,000 kernels, 95% germination and $4-per-bushel market price for corn as an example. From Nielsen's research, the economic optimum planting rate would be 27,660 seeds per acre. Now suppose your seed cost is $300 per bag, germination is still 95% and your market price is $3.50 per bushel. Your economic optimum seeding rate would be 26,125 seeds per acre. For more information,
read this corn population article by Nielsen and his colleagues.
The information there can help you find the right planting rate for your farm.