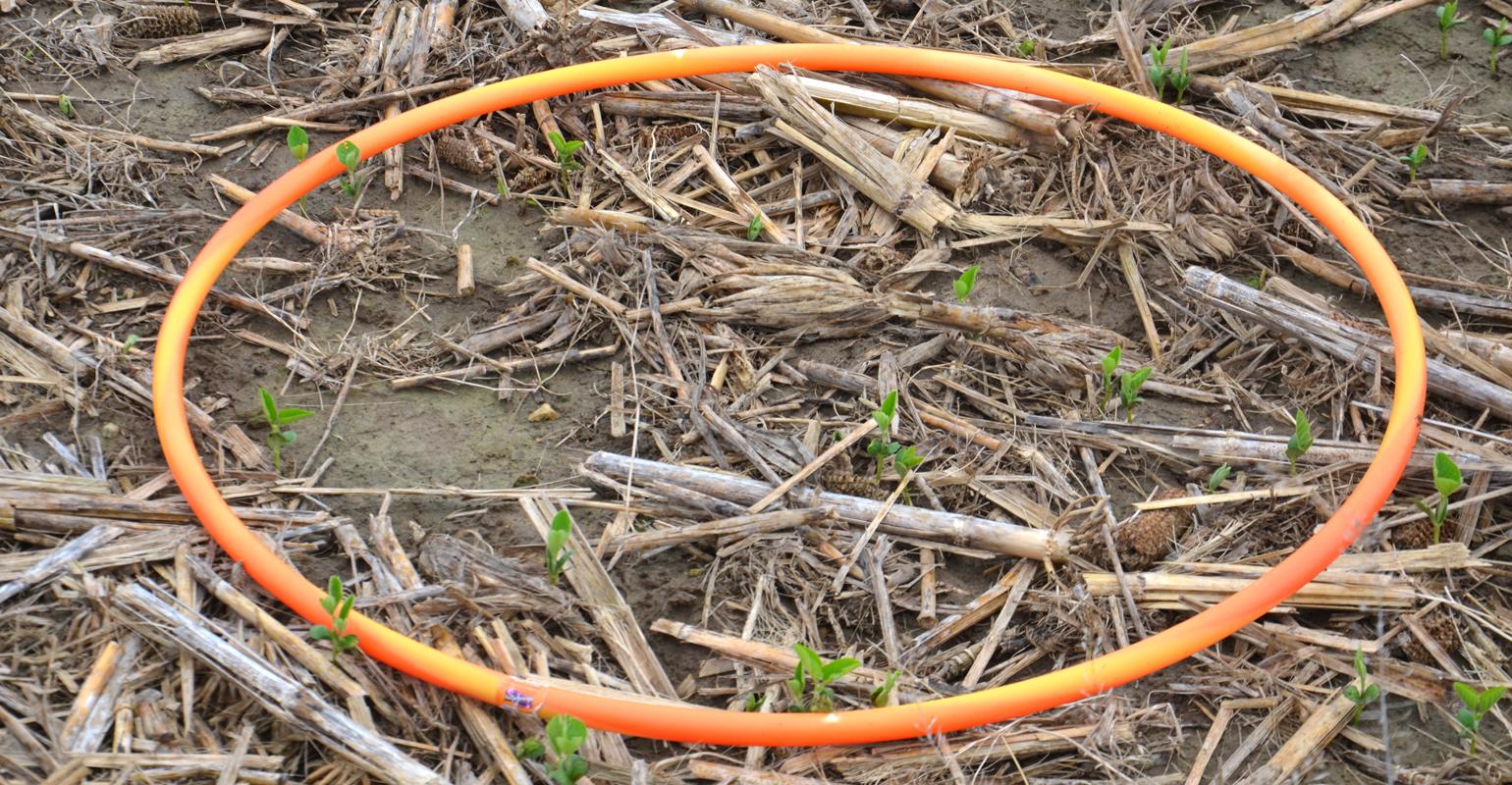 Soybean Corner: How many soybean plants are enough to stay with the stand?
Mar 30, 2020
If we don't get the soybean population we want, I need to be ready to pull the trigger on replant, if that's my decision. Where should I draw the line? How much population is enough? What other factors influence it besides stand count?
This month's Indiana certified crop advisers panel includes Gene Flaningam, Flaningam Ag Consulting, Vincennes; Greg Kneubuhler, G&K Concepts Inc., Harlan; and Bryan Overstreet, Jasper County Extension ag educator.
Flaningam: It's important to evaluate the overall soybean stand and the current health of existing plants. Populations above 100,000 plants per acre that are somewhat uniform should be acceptable. Take into consideration the original planting date versus the replant date. Normally, late-planted soybeans will not yield as well as early-planted soybeans. The ability of the soybean plants to establish a uniform plant canopy for weed control is also very important.
Kneubuhler: Replant soybeans occur practically every year in some area or other. My experience has shown that most people are quick to replant when, in a lot of cases, it's not necessary. There are many tables available from seed companies and universities to help you accurately take stand counts. I first encourage you to seek those out so you collect accurate information to make a decision.
I think the first key thing to observe is consistency. Evenness of stand is almost more important than what the average stand count is. If you have several bare spots, they will not produce anything. If you have thin stands but plants are evenly spread across the field, soybeans can achieve surprisingly good yields. Our observations have shown that even stands around 90,000 to 100,000 plants per acre can produce nearly full expected yields. Generally, "thickening" up stands does nothing but make you feel better and makes no additional yield.
Other factors that influence decisions can include maturity of the bean, herbicide options and date on the calendar. As always, it's prudent to consult with your CCA to assist in replant decisions.
Overstreet: The answer to this question depends on where you farm in Indiana, the date on which you are trying to make this decision and row width of the original planting. If you're in the northern two-thirds of Indiana and it is past Memorial Day, you are already past prime planting time and losing yield on the replanted soybeans. If the original stand is uniform, you can have plant populations of 100,000 plants per acre in drilled beans and not have yield loss. If you're in 30-inch rows, the population can be as low as 90,000 plants per acre.
You will also have to look at the economics of replanting. If the population is as low as 50,000, it's only a 13% loss in yield, on average. If you're looking at planting after Memorial Day, your yield could easily be that low anyway. You will also need to look at weed control. If the soybean population is thin, in some years you may need to make an extra pass with weed control due to less shading of weeds from the soybean canopy.