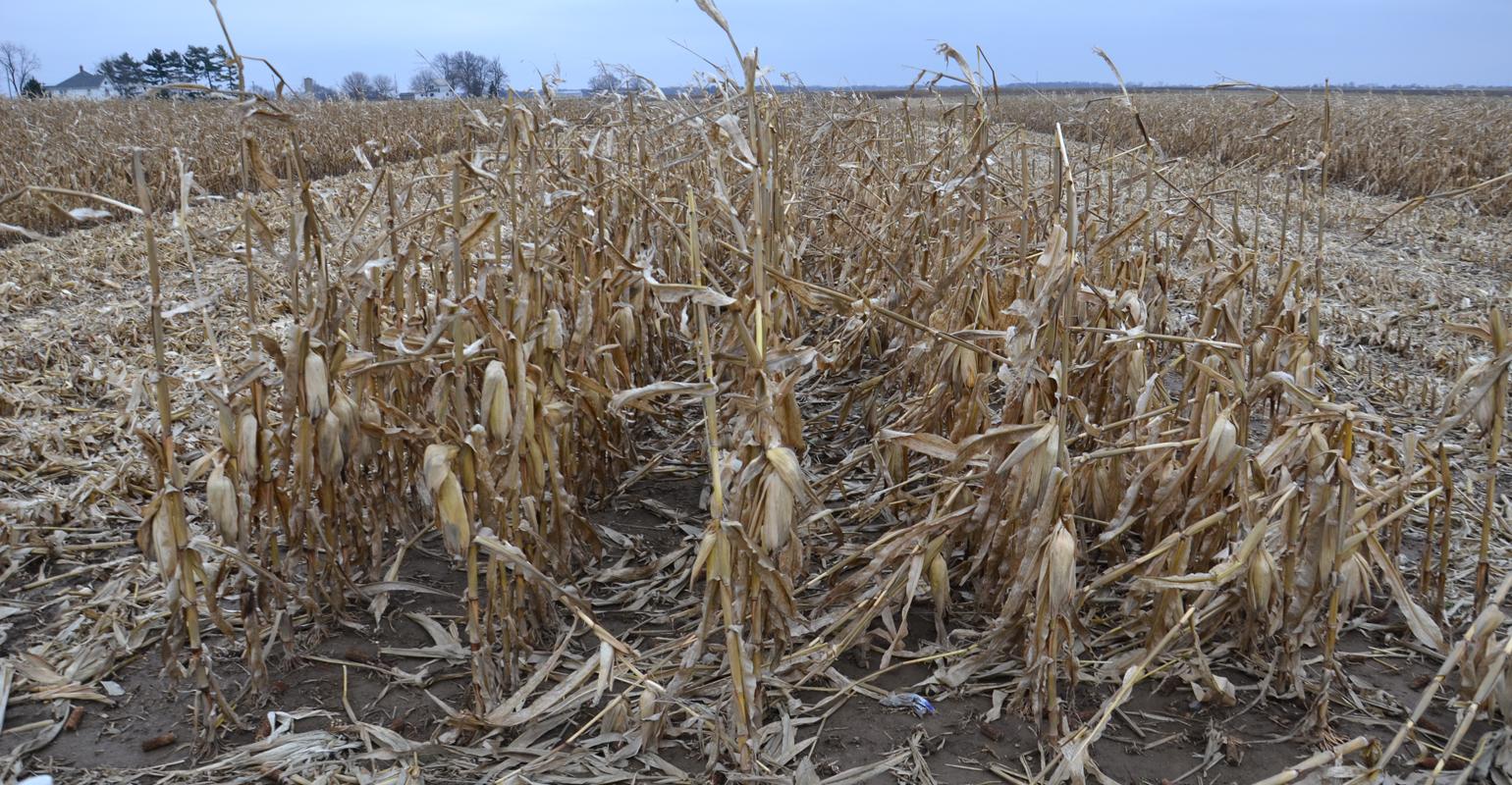 Corn Corner: Many experts recommend starting harvest at 20% to 25% moisture.
Aug 05, 2020
Should I harvest and dry or let corn dry down and avoid dryer fuel cost? When would you recommend starting corn harvest?
The Indiana certified crop advisers panel answering this question includes Steve Gauck, regional agronomy manager for Beck's, Greensburg; Andy Like, independent crops consultant, Vincennes; and Dan Ritter, agronomist with Corteva Agriscience, Rensselaer.
Gauck: The ideal time to harvest corn is between 20% and 25% moisture. There are actually a few reasons for this recommendation. They include phantom yield loss, harvest loss and other fall operations you may want to complete.
Phantom yield loss can be hard to explain and doesn't always happen. It is the loss of dry matter from the kernels as the kernels dry down. This loss increases as we get rains that cause the ears to gain and lose moisture. It didn't show up in the Indiana Prairie Farmer/Purdue University trial at the Throckmorton Ag Center in 2019. However, Bob Nielsen, Purdue Extension corn specialist, has observed it in the past.
As corn dries in the field, butt shelling at the stripper plates and ear loss at the header will increase during corn harvest. Stalk and root lodging as well as ear drop also become an issue as you wait for corn to dry down. This means fewer bushels harvested and increased volunteer corn for next year. Down corn also decreases harvest efficiency, which leads to increased cost and time. Timely harvest also can mean less ear mold.
Lastly, think about fall operations on your farm. Do you plan to do any fall tillage, plant cover crops or do fall burndown herbicide applications? Harvesting earlier and being more timely with these operations will increase your profitability.
Like: The answer depends on your number of total acres to harvest, days available to harvest and speed of harvest. With that said, I lean toward starting early and paying to dry some corn to give yourself some breathing room if you have bad weather or mechanical issues that slow you down. Dragging harvest out until late November generally has some yield loss associated with down corn. Many times, that is more costly than dryer fuel.
Ritter: I won't discuss this long: Get it under a roof! In my mind, there is too much risk leaving corn out to field-dry. Yes, sunshine and a slight breeze is cheap dryer fuel. But a stiff wind and rain can eat that savings away really quickly — and not just in down corn, but in machinery damage, as well. Many farmers in north-central Indiana struggled in the late fall of 2018 harvesting down corn, with corn pulling out by the roots and dirt collecting in corn heads. You want to avoid those situations.
Then there's the topic of mystery, ghost or phantom yield loss, which occurs as you let corn dry in the field. That is a whole topic in and of itself.
Most experts will say begin harvest at 25%, with a harvest target of between 20% and 25%. The crop has matured, harvest loss and damages are minimized at this moisture range, and drying cost is moderated.