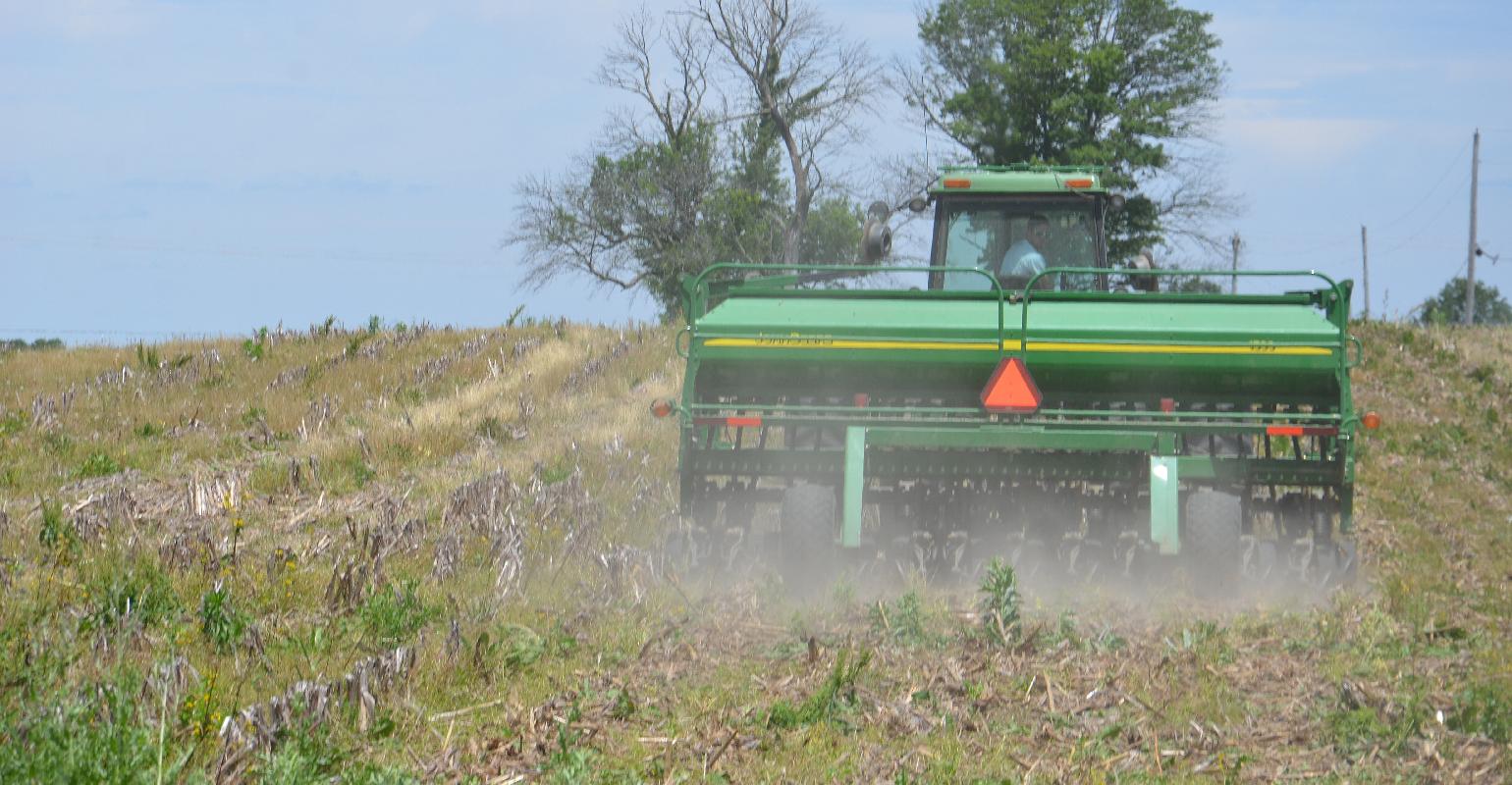 Soybean Corner: Should you consider a second planter and run both at once?
Nov 30, 2020
April-planted soybeans showed a definite yield advantage in 2020. The only way I could do that would be planting beans before corn or buying a used planter and finding a driver. I have one planter. What would you suggest?
The Indiana certified crop advisers panel answering this question includes Danny Greene, owner of Greene Crop Consulting, Franklin; Jeff Nagel, agronomist with Ceres Solutions, Lafayette; and Marty Park, agronomist with Gutwein Seed Services, Rensselaer.
Greene: Early-planted soybeans often have the advantage. It's worth considering ways to not miss the opportunity. Consider both benefits and drawbacks of any options. In this case, you're comparing: your current system; planting beans before corn; and buying a second planter and hiring help.
Look at your own costs of production with and without this change. How much will the change cost in dollars for equipment and labor? In your time? You still must show someone how you want it done. What do you lose on the corn side if you shift your early focus away from corn?
Estimate how much benefit this change could gain you. With an understanding of the difference in dollars and time, you can address this dilemma.
Consider options outside this box. I know a few farmers who were a similar size and recognized they were in a similar situation. They decided to team up and share equipment and workload.
Nagel: Corn and soybean planting date response curves are similar. If you can plant all your crop in less than seven to 10 days, you may be fine with one planter. If so, base planting decisions on which fields are drier and ready to plant. You don't want to plant soybeans in poor conditions just to plant.
If it currently takes longer than seven to 10 days to plant, a reasonably priced second planter may provide a good return on investment. Another planter might also prove beneficial in wet springs.
Several farmers planted soybeans before corn in 2020 for the first time. Soil conditions were drier in April for many areas and nearly ideal. The only issue was that soils were cold, and the extended forecast was for below-normal temperatures. Farmers generally thought there would be less risk planting soybeans into colder soils than corn. Uneven emergence in corn carries a larger yield penalty. One risk with very early planting is a freeze, which occurred on some early April-planted beans. Several fields were either replanted or beans were added.
April-planted corn and soybeans took several weeks to emerge in 2020 due to cooler soils. Areas that missed larger rain events ended up with acceptable emergence and stands. Unfortunately, other areas received one or two large rain events, resulting in thin stands or a replant situation.
Park: I like to see soybeans planted early, but run all the numbers. What are all the costs of adding another planter versus the potential benefits? Do early-planted soybeans have a consistent yield advantage over normal-planted soybeans in your area? Don't underestimate the challenge of finding a good operator who you trust planting your soybeans.
If adding another planter doesn't work out, plant soybeans first for a couple of days and then plant all the corn before finishing soybeans. This plan will help you spread risk and give you more time to evaluate early-planted soybean performance.