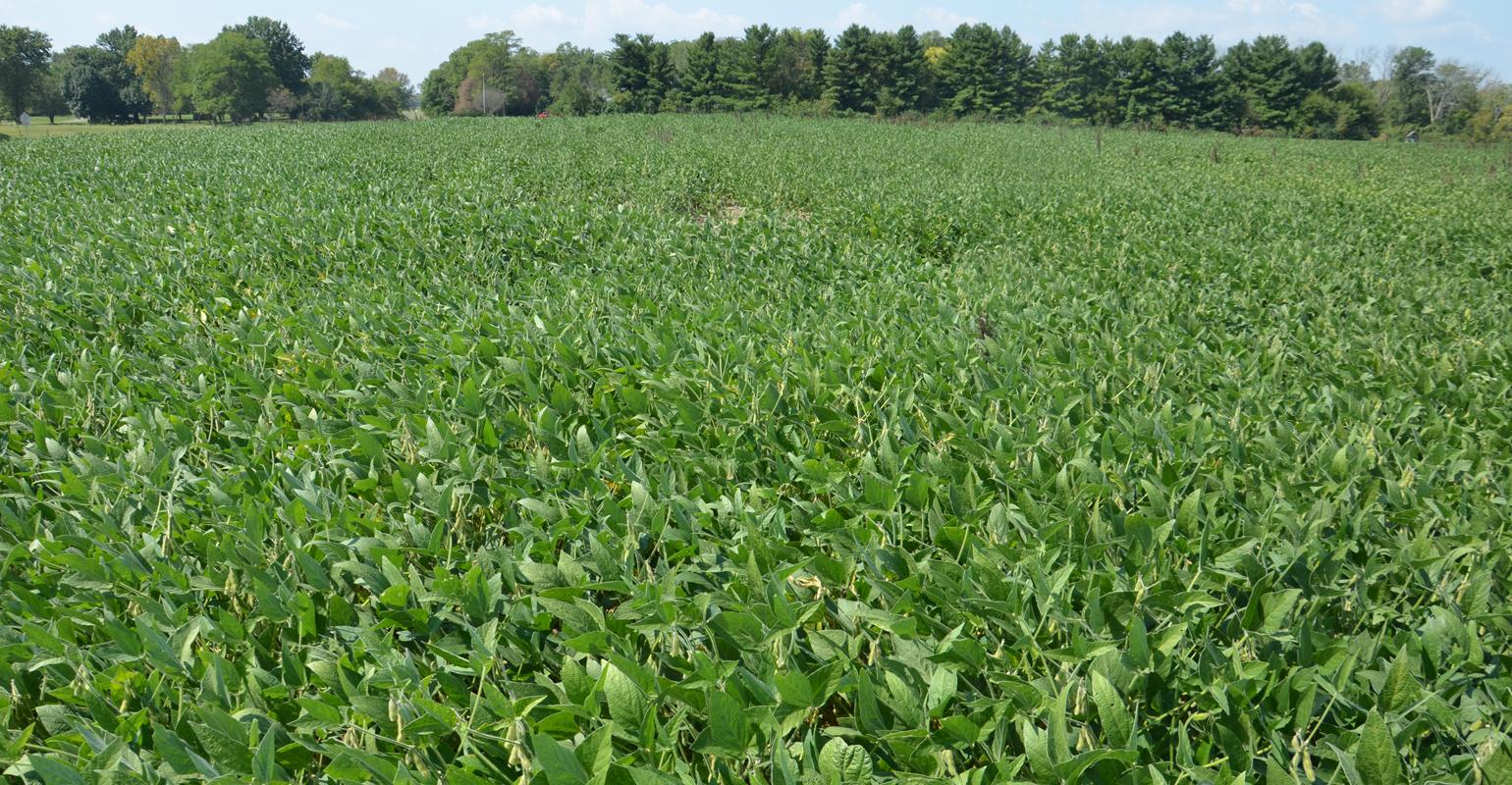 Soybean Corner: Be prepared to spend some time counting pods.
Jul 29, 2021
We check cornfields and estimate yields in advance each year. Is there a way to estimate soybean yields? Is it practical and reliable?
The Indiana certified crop adviser panel answering this question includes Traci Bultemeier, an agronomist with Pioneer near Fort Wayne; Jesse Grogan, a retired agronomist based in Lafayette; and Bryan Oversteet, an Extension ag educator for Purdue University Extension in Jasper County.
Bultemeier: I haven't found one that is practical or reliable when it comes to estimating soybean yields before harvest. So, I am open to other ideas!
Number of pods, seeds per pod and seed size in 1/10,000 of an acre are used to predict yield. It is tedious but as good as it gets for estimating yields from full seed, or the R6 stage, to maturity. Seed size is the variable most often misunderstood when predicting yield in soybeans. A good estimate is within 5 bushels per acre of the actual yield but can be 10 bushels off. An experienced agronomist can also visually estimate yield after leaf drop with some reasonable accuracy.
Overstreet: Agronomists have developed a nice formula for estimating the yield of soybeans over the last few years. The biggest challenge with this formula is estimating the final seed size factor.
You can start doing the estimates at R5, but you will become more accurate closer to harvest. Here are the three steps to follow to estimate soybean yields:
1. Count seed pods. The formula is based on counting the seed pods in 1/10,000 acre. If your beans are in 30-inch rows, count the pods on 21 inches of one row. If you are in 15-inch rows, count two rows, and if you are in 7.5-inch rows, count four rows for 21 inches to equal the 1/10,000 of an acre. The key is 21 inches.
2. Count seeds per pod. Now your goal is determining seeds per pod. You can use 2.5 seeds per pod as a starting point, but a more detailed count can be made to be more accurate.
3. Factor in seed size. Bring in the seed size factor now. The starting point for this is 18, which equals 3,000 seeds per pound. If you think you will have large seed, say 2,500 seeds per pound, the factor to use is 15. For small seed, like 3,500 seeds per pound, use 21.
Here is what the math looks like: Pods times seeds per pod divided by seed size factor equals estimated bushels per acre.
Here is an example taken from the article at the website listed below: 400 pods x 2.5 seeds per pod / 18 = 55.5 bushels per acre.
For more information on the formula, go to
bit.ly/estimate-soy-yields
. With some practice, you can become fairly accurate with your estimates.