Indiana CCA Conference 2018 Presentation
File
Presentations
T2
Soil & Water
Tue, Dec 18, 2018
2:00pm to 2:50pm
T9
Soil & Water
Tue, Dec 18, 2018
9:00am to 9:50am
Soil Health Tests - The Buzz, The Challenges and The Recommendations
Soil health is a popular topic these days as an important priority for many farmers across the Midwest. Benefits of improved soil health range from greater resilience during extreme weather events to reduced nutrient and soil loss to potentially even reduced input costs over time while maintaining high productivity. As interest in soil health grows, more commercial soil testing laboratories are providing soil health tests as a tool for monitoring soil health changes. A project by the Indiana Conservation Cropping Systems Initiative (CCSI) has tested several of the soil health tests available on the market today on multiple farmer sites in Indiana. Because of the emphasis on biological and physical properties in these tests, sampling and handling of the soil is more complicated and challenging than for standard fertility tests. We have identified many of these challenges and developed recommendations to help improve the quality and reliability of your soil health test results.
Speaker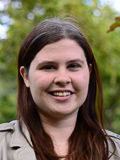 Stacy Zuber
Post Doctoral Research Assistant
Purdue University
Biography
Stacy Zuber earned her Crop Sciences M.S. and Ph.D. from the University of Illinois and is currently a post-doctoral research assistant at Purdue University. Her research focuses on how agronomic management practices, including cover crops, crop rotation, and tillage, impact soil health.