Indiana CCA Conference 2018 Presentation
Presentations
T11
Soil & Water
Tue, Dec 18, 2018
11:00am to 11:50am
T4
Soil & Water
Tue, Dec 18, 2018
4:00pm to 4:50pm
CCAs and Long Term Crop Production Efficiency (Sustainability)
The session will discuss why and how CCAs are and can be involved in helping their grower clients adopt more sustainable crop production practices.
The International CCA (ICCA) Program added a specialty in sustainability to meet market place driven demand coming from the food supply chain. Over the past five years or so more emphasis and attention has been placed on how to increase efficiency, resilience, regenerative, sustainability (pick a word you like or add another one) of crop production practices. Continuous improvement is part of any good business plan and needs to be if the business is to survive long term. You could argue that we have been doing that all along and it is not new only the words keep changing. Production Agriculture is changing to meet market demands coming from consumers. Hence the addition of a new specialty certification in sustainability. It's a voluntary certification for CCAs who want to focus their work in this area.
The word sustainability has become a turn off for many growers due to how it has been used and defined. It's hard for many to really understand when there are so many versions floating around. For the ICCA Program and the Specialty we have adopted the Field to Market definition: Sustainability - Meeting the needs of the present while improving the ability of future generations to meet their own needs and we include the three global principles social, environmental, economic. These three values have also been stated as people, planet, and profit. Maybe that's easier to remember but whatever words you want to use, it really comes down to taking a long term view and systems approach to crop and livestock production.
Food companies and retail businesses are working towards becoming more sustainable and reinforcing it with publicly stated goals. These companies have realized that in order for them to achieve their sustainability goals the crop based resources and commodities they purchase also have to use sustainable production practices. They identified CCAs as the logical partner to help reach their objectives in working with the farmers on their agronomic production practices.
In order to help CCAs and Ag Retail businesses meet the demands to become more sustainable, a partnership was formed between the American Society of Agronomy (ASA), Ag Retailers Association (ARA), Environmental Defense Fund (EDF) and Field to Market (FtM) to develop and disseminate educational resources. The group collectively is called SPARC – Sustainable Programs for Ag Retailers and CCAs. Resources are now available and more continue to be added.
Speaker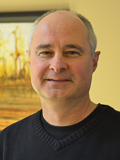 Luther Smith
Director of Professional Development & Business Relations (ASA, CSSA, SSSA)
SPARC Initiative
Biography
Luther Smith, CAE, is the Director of Professional Development and Business Relations for the American Society of Agronomy (ASA); Crop Science Society of America (CSSA) and Soil Science Society of America (SSSA). Luther provides leadership for the Societies' certification programs, continuing education development and business relationships. His background includes experiences in on farm production, sales, marketing, Extension education and over 22 years in association management leading the ICCA Program. He earned a BS degree in Farm Operation and an MBA. He is co-owner and principle operator of Blue Sky Bison located near Mineral Point, Wisconsin.