Indiana CCA Conference 2018 Presentation
Presentations
T8
Pest Management
Tue, Dec 18, 2018
8:00am to 8:50am
T1
Pest Management
Tue, Dec 18, 2018
1:00pm to 1:50pm
Insights from Dicamba Off-Target Movement Research
Understanding how dicamba may move away from Xtend soybeans is critical in driving improved stewardship and guiding regulatory decisions. This presentation will share some of the more recent findings from research trials that may help explain the importance of common, and lesser known, factors that lead to off-target movement of dicamba.
Speaker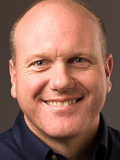 Bryan Young
Professor of Weed Science
Purdue University
Biography
Bryan Young is an Associate Professor of Weed Science in the department of Botany and Plant Pathology at Purdue University. Bryan earned his bachelors degree in crop and soil science at Michigan State University and doctorate in crop science (specialization in weed science) from the University of Illinois. His research and education focuses on weed biology and ecology relative to developing effective management strategies in agronomic crops, herbicide application technologies for optimization and stewardship of herbicide use, and the characterization of herbicide-resistant weed biotypes. His goal is to bridge the basic and applied aspects of weed management research to assist in delivering more effective weed management recommendations to crop producers and land managers.