Indiana CCA Conference 2018 Presentation
File
Presentations
W8
Nutrient Management
Wed, Dec 19, 2018
8:00 AM to 8:50 AM
W1
Nutrient Management
Wed, Dec 19, 2018
1:00 PM to 1:50 PM
Nitrogen and Potassium Fertilizer Placement Consequences for Corn: A Look at Controlling Factors
Modern equipment has given corn farmers more alternatives for timing and placement of nutrients. Fertilizer placement matters in a successful corn production system, but the way in which it matters to corn plant performance is not always clear. In this presentation, I will focus on pre-plant placement options for potassium (K) in strip-till, no-till and conventional tillage based on our recent research, and on a new study involving in-season broadcast K application. I will also discuss our research on N placement at planting (i.e. depth and displacement of N bands from the seed furrow), at early sidedress, and at late sidedress. This talk will highlight some of the controlling mechanisms that determine corn plant response to specific N and K placements.
Speaker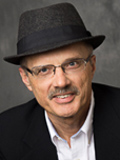 Tony Vyn
Professor
Purdue University
West Lafayette, IN 47907
Biography
Dr. Tony J. Vyn is a Professor and Cropping Systems Extension Agronomist in the Department of Agronomy at Purdue University. Tony grew up on a hog and cash crop farm near Chatham in Southwestern Ontario, Canada. He earned his degrees from the University of Guelph, (in Guelph, Ontario) and was a faculty member in the Crop Science Department at the same university from 1987 until he left for Purdue University in 1998. Dr. Vyn advises several graduate students in research focused on understanding the interactions of tillage, crop rotation, plant density, and (or) nutrient placement systems with crop response and soil properties. His current investigations include corn hybrid and plant density comparisons at multiple N rates, tillage comparisons (like no-till and vertical tillage versus strip tillage), RTK automatic guidance for strip tillage and nutrient banding, plant-to-plant variability in corn, nitrogen rate and nitrification inhibitor impacts on greenhouse gas emissions, and crop response to micronutrient applications. He has served as Extension Coordinator for the Agronomy Department at Purdue and as Associate Editor for Agronomy Journal, Crop Science and Soil and Tillage Research. Tony has enjoyed being Co-Chair of the Indiana Crop Advisor Conference since 2003. In his spare time, he particularly enjoyed cash-crop farming with his own family from 1980 to 1998.