Indiana CCA Conference 2018 Presentation
Presentations
W11
Crop Management
Wed, Dec 19, 2018
11:00 AM to 11:50 AM
W4
Crop Management
Wed, Dec 19, 2018
4:00 PM to 4:50 PM
Digital Diagnostics for Decision Making
Speakers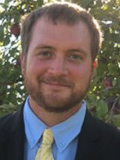 John Scott
Digital Agriculture Extension Coordinator
Biography
John Scott is the Digital Agriculture Extension Coordinator working with Purdue Cooperative Extension Service and the Wabash Heartland Innovation Network (WHIN). Prior to joining Extension, John was in agriculture retail for a number of years. He completed his A.S. in Agriculture Economics as well as a B.S. and M.S in Agronomy all from Purdue University. His current work encompasses applied uses and adoption of digital agriculture technology in the ten county WHIN region.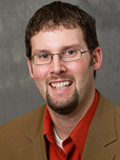 Shaun Casteel
Assistant Professor
Purdue University
West Lafayette, IN 47907
Biography
Shaun was born and raised on the family farm in east-central Illinois. Shaun's family and farm life ingrained the values of integrity, work ethic, cooperation, and morality that are ever-present in his daily life. Casteel earned his B.S. in Crop Sciences at the University of Illinois in 2001 while interning with a number of Agricultural companies. In 2004, Shaun earned his M.S. in Crop Science at NC State University working in cotton physiology, management, and Extension. Then, he was the agronomist for NC Department of Agriculture for the following two years. Shaun earned his Ph.D. in Soil Science (Nutrient Management) in 2009 at NC State University to round out his education as an agronomist. Shaun joined the Purdue Agronomy Department in May 2009 as the Extension Soybean and Small Grains Specialist. He addresses today's agronomic challenges of soybean and small grains through various Extension programs and applied research. Outreach efforts are to educate, train, and provide the most relevant information that enables timely and sound management decisions in these production systems. Key areas of interest include: precision management of resources and practices; integration of soil characteristics, nutrient inputs, and crop physiology; and the influence of agronomic practices on yield physiology of first crop and double crop soybean systems (winter wheat and cover crop). His practical research also extends to field scale trials with swine manure, seeding rates, and planting dates of soybean.