Indiana CCA Conference 2019 Presentation
File
Presentations
W9
Soil & Water
Wed, Dec 18, 2019
9:00am to 9:50am
W2
Soil & Water
Wed, Dec 18, 2019
2:00pm to 2:50pm
Agricultural Tire Design and Management Practices to Minimize Soil Compaction
This session will explain ways to minimize soil compaction with proper tire setups on tractors, sprayers, implements and harvesting equipment. We will review how soil contact pressure is directly related to a tire's inflation pressure and how new agricultural tire technologies can help reduce soil compaction. Though out the session we will review some easy to use tools available to grows which will help them select the correct tires and tire setups to minimize soil compaction.
Speaker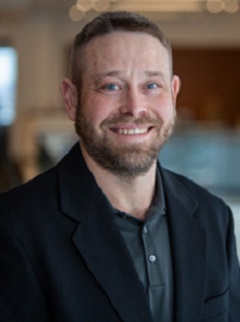 Bradley Harris
Manager, Global Agricultural Field Engineering
Firestone Ag
Biography
Brad Harris is the Manager, Global Agricultural Field Engineering for Firestone Ag, a division of Bridgestone Americas Tire Operations.

Harris is responsible for carrying out the group's mission and manages the Firestone Ag field engineer team. The team's mission is, to monitor the performance of experimental and production tires, review warranty claims, answer technical questions from customers and help educate customers on how to get the most productivity from their agricultural tires. He started his career in the product development group out of Akron, Ohio. While in product development for ten years, he helped design bias, radial and AD2 Firestone Ag products.

Harris joined Firestone in 2003 after graduating from The Ohio State University with a BS in Food, Agriculture, and Biological Engineering. He is a fourth generation farmer, operates a 750-acre grain/hay farm in New London, Ohio and a board member of the Huron County Soil and Water District.