Indiana CCA Conference 2019 Presentation
File
Presentations
T8
Crop Management
Tue, Dec 17, 2019
8:00am to 8:50am
T1
Crop Management
Tue, Dec 17, 2019
1:00pm to 1:50pm
A Look Back at the 2019 Growing Season from a Climatologist Perspective
The 2019 Indiana Growing Season seemed to be plagued with weather and climate extremes. Early in the season, excessively wet and cool conditions delayed planting in many locations, while sudden dryness and warm temperatures dominated the peak of the season. How typical was this year and will this season be considered normal in years to come? This presentation will review the 2019 growing season in Indiana from a climatological perspective and will share some online tools and resources that could be used for monitoring and decision-support applications.
Speaker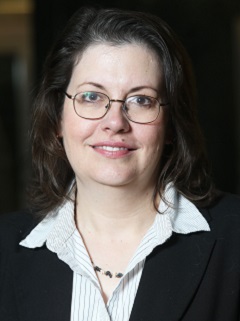 Beth Hall
Director, Indiana State Climate Office
Purdue University
Biography
Dr. Hall is the new Director of the Indiana State Climate Office. With over 25 years of climate services experience, she has dedicated her efforts toward identifying opportunities for climate data to be transformed into decision-support tools and resources for a variety of sectors across the Midwest including agriculture, urban flood management, and public health. Her research interests throughout her career have predominantly focused on climate applications and operational climate tools for stakeholders and decision-support needs.