Indiana CCA Conference 2019 Presentation
File
Presentations
W9
Crop Management
Wed, Dec 18, 2019
9:00am to 9:50am
W2
Crop Management
Wed, Dec 18, 2019
2:00pm to 2:50pm
High Yield Corn: It's About Paying Attention to Detail
High yield reports emanating from the National Corn Yield Contest fuel lively discussions among the regulars at coffee shops around the countryside. How do these guys grow 500 bushel corn? What are their secrets? How can I improve my own yields? This session will highlight some of the key factors involved with high yield corn.

Speaker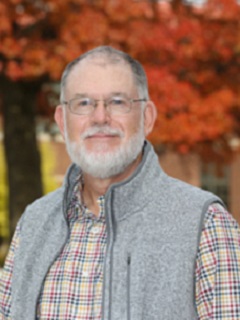 Bob Nielsen
Professor of Agronomy
Purdue University
Biography
I am a Professor of Agronomy at Purdue University with major responsibilities for Extension education in corn management systems for the state of Indiana. Originally from Nebraska, I joined the Agronomy staff at Purdue in 1982 after obtaining M.S. and Ph.D. degrees from the University of Minnesota. I am actively involved with Purdue's Crop Diagnostic Training Center, a hands-on educational facility located at the Purdue Agronomy Farm. One of my major Extension activities is the development and maintenance of Web-based corn information sites. My two most popular Web sites are the Corn Growers' Guidebook (http://www.kingcorn.org) and the Chat 'n Chew Cafe (http://www.kingcorn.org/cafe). My current field research revolves around corn responses to plant population, nitrogen rate & timing, and starter fertilizer rates & placement.