Indiana CCA Conference 2019 Presentation
File
Presentations
T10
Crop Management
Tue, Dec 17, 2019
10:00am to 10:50am
T3
Crop Management
Tue, Dec 17, 2019
3:00pm to 3:50pm
2019 Review of Late Planting of Corn
From planting to physiological maturity, the 2019 Indiana corn crop experienced one of the most delayed growing seasons in the the past 40 years. This session will review corny lessons that were learned, a few surprises that occurred, and maybe a few "I told you so" observations thrown in for good measure.
Speaker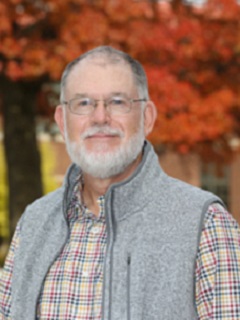 Bob Nielsen
Professor of Agronomy
Purdue University
Biography
I am a Professor of Agronomy at Purdue University with major responsibilities for Extension education in corn management systems for the state of Indiana. Originally from Nebraska, I joined the Agronomy staff at Purdue in 1982 after obtaining M.S. and Ph.D. degrees from the University of Minnesota. I am actively involved with Purdue's Crop Diagnostic Training Center, a hands-on educational facility located at the Purdue Agronomy Farm. One of my major Extension activities is the development and maintenance of Web-based corn information sites. My two most popular Web sites are the Corn Growers' Guidebook (http://www.kingcorn.org) and the Chat 'n Chew Cafe (http://www.kingcorn.org/cafe). My current field research revolves around corn responses to plant population, nitrogen rate & timing, and starter fertilizer rates & placement.