Indiana CCA Conference 2019 Presentation
File
Presentations
T8
Soil & Water
Tue, Dec 17, 2019
8:00am to 8:50am
T1
Soil & Water
Tue, Dec 17, 2019
1:00pm to 1:50pm
A Comprehensive Approach to Soil Health: Merging Science, Economics and Connectivity
The mission of the Soil Health Institute (SHI) is to safeguard and enhance the vitality and productivity of soil through scientific research and advancement. To achieve this mission SHI is engaged with many stakeholders including farmers, agricultural consultants, soil and agronomic scientists, Ag industry, as well as commodity, non-profit, and federal organizations. Examples of how SHI is achieving this mission through economics research, soil research, activities that engage and educate, and policy synthesis will be provided. For example, SHI has a project to evaluate soil health measurements, which measures soil of 124 long-term research sites across North America. Additionally SHI is conducting over 100 partial budgets of farms across the United States to quantify costs and benefits of adopting soil health management practices. Outcomes, preliminary results, and insights to promote adoption of soil health practices by farmers will be discussed.
Speaker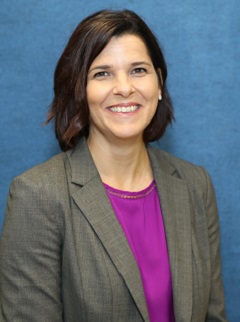 Cristine Morgan
Soil Health Institute
Biography
Dr. Cristine Morgan is responsible for developing and establishing the scientific direction, strategy and implementation plan for Institute research programs and establishing the research priorities for the Institute. Her duties include leading the scientific research and coordinating projects carried out at various institutions that advance soil health science and result in useful and reportable results.
Prior to joining the Institute, Dr. Morgan was Professor of Soil Science at Texas A&M University in College Station, TX, where she was recognized for outstanding collaboration, teaching, research, and mentoring. Her emphasis was in soil hydrology, pedometrics, and global soil security. Among her many accomplishments, Dr. Morgan conducted ground-breaking research on how management practices influence soil-plant-water relations. She also developed methods that were adopted by USDA for easily measuring soil carbon. She has a history of applying her knowledge for addressing real-world problems experienced by farmers and ranchers and is passionate about educating others.
Dr. Morgan serves on the board of directors for the Soil Science Society of America, is an editor in chief at the global soil science journal, Geoderma, and participates in committees for the International Union of Soil Sciences.
Dr. Morgan earned her M.S. and Ph.D. in Soil Science from the University of Wisconsin-Madison, Soil Science Department (2000 and, 2003 respectively). Her B.S. degree is in Plant and Environmental Soil Sciences from Texas A&M University, magna cum laude (1998).