Indiana CCA Conference 2019 Presentation
File
Presentations
T11
Pest Management
Tue, Dec 17, 2019
11:00am to 11:50am
T4
Pest Management
Tue, Dec 17, 2019
4:00pm to 4:50pm
Auxin Herbicides: What Should I Know?
The use of the auxin herbicides 2,4-D and dicamba continue to be a focal point of conversation as we develop plans for tackling herbicide-resistant weeds. The popular, although not positive, discussion over the last several years has been on the off-target movement of dicamba. Recent research sheds new light on some of the factors contributing to either primary and secondary drift of dicamba and the resulting injury to sensitive soybean. Furthermore, the commercialization of soybean varieties with multiple herbicide resistance traits enables herbicide combinations that have not been previously used in soybean, with some of these herbicide combinations being more practical or effective for successful weed management.
Speaker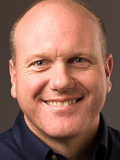 Bryan Young
Professor of Weed Science
Purdue University
Biography
Bryan Young is an Associate Professor of Weed Science in the department of Botany and Plant Pathology at Purdue University. Bryan earned his bachelors degree in crop and soil science at Michigan State University and doctorate in crop science (specialization in weed science) from the University of Illinois. His research and education focuses on weed biology and ecology relative to developing effective management strategies in agronomic crops, herbicide application technologies for optimization and stewardship of herbicide use, and the characterization of herbicide-resistant weed biotypes. His goal is to bridge the basic and applied aspects of weed management research to assist in delivering more effective weed management recommendations to crop producers and land managers.