Indiana CCA Conference 2019 Presentation
File
Presentations
T8
Nutrient Management
Tue, Dec 17, 2019
8:00am to 8:50am
T1
Nutrient Management
Tue, Dec 17, 2019
1:00pm to 1:50pm
You Want Me to Do What? How CCAs Can Inform & Implement Indiana's State Nutrient Reduction Strategy
Water quality challenges outside of Indiana have lead to the development of a State Nutrient Reduction Strategy. Learn about the factors leading up to its development and what the components are. As trusted advisors, learn how CCAs can inform and help in implementation of the SNRS to ensure the long term viability of the clients' farms, healthier soil and cleaner water.
Speaker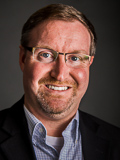 Ben Wicker
Executive Director
Indiana Agriculture Nutrient Alliance
Biography
Ben Wicker is the executive director of the recently formed Indiana Agriculture Nutrient Alliance (IANA), a partnership of agriculture groups, government agencies, conservation organizations and academia working to improve soil health and nutrient management practices on Indiana farms. Before assuming this role, Wicker held positions as an independent crop consultant and agronomist, and spent time with Indiana Pork Producers as the director of producer outreach. Most recently, Wicker held the position of agribusiness specialist at The Nature Conservancy where he worked with agribusinesses to expand services that promote nutrient management and soil health. Wicker holds a bachelor's degree in agronomy and crop science from Purdue University and is an active member of his family's diversified grain, forage and cattle operation in east central Indiana.