Indiana CCA Conference 2019 Presentation
File
Presentations
W11
Nutrient Management
Wed, Dec 18, 2019
11:00am to 11:50am
W1
Nutrient Management
Wed, Dec 18, 2019
1:00pm to 1:50pm
Update to Tri-state Recommendations - Nutrient Removal Rates & Soil Tests
Work to revise the Tri-State Fertilizer Recommendations started in 2014. With a new edition to be released in 2020, many things have been validated and remain unchanged, while other components are being modified for contemporary corn, soybean and wheat production. This talk will highlight the process of revising the fertilizer recommendations and discuss the changes to be implemented in 2020.
Speaker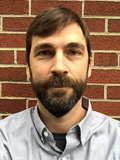 Steve Culman
Assistant Professor and State Specialist in Soil Fertility
The Ohio State University
Biography
Steve Culman is an Assistant Professor and State Specialists in Soil Fertility at Ohio State University. His research focuses on applied nutrient management issues and developing soil health measurements.