Indiana CCA Conference 2019 Presentation
File
Presentations
T3
Specialty Session
Tue, Dec 17, 2019
3:00pm to 3:50pm
Hemp Seed at the Crossroads
This talk will focus on hemp regulations involving licensing, seed labeling and regulatory compliance for those looking to get involved in this quickly growing and high demand industry. In addition the first time released results from the year end research survey will be revealed. These results will be a first ever listing of possible best practices in the growing of hemp, from agronomic practices, insect and disease issues to be aware of and the economic realities of hemp production. Areas that the research survey address are economics, engineering, entomology, agronomy, botany and plant pathology and chemistry. Hemp is a crop that had been illegal to grow in the US for nearly 80 years until the 2018 Farm Bill legalized it.
Speaker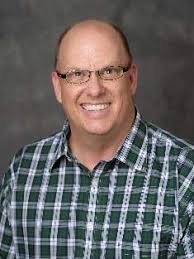 Don Robison
Seed Program Administrator
Office of the Indiana State Chemist
Biography
Don Robison has been in the seed business for over 30 years. From a family seed dealership to executive positions at large seed companies, he has filled almost every role available in the agricultural and lawn seed industry. Growing up on the family farm helped to instill a strong work ethic and a penchant for testing and research. The Robison family were early innovators into the no-till world, starting in the early 1970's. Don and his dad Bob and brother Dave were equally as early into utilizing cover crops and cover crop research. In 2016 Don took on the role of Seed Administrator at the Office of Indiana State Chemist. This role includes the seed regulation, the Indiana State Seed Lab, microorganisms and hemp regulation. He currently sits on the boards for the Association of American Seed Control Officials (AASCO), Association of Official Seed Analysts (AOSA) and as an Ex-Officio Board Member of the Agribusiness Council of Indiana.