Indiana CCA Conference 2019 Presentation
File
Presentations
W10
Soil & Water
Wed, Dec 18, 2019
10:00am to 10:50am
W3
Soil & Water
Wed, Dec 18, 2019
3:00pm to 3:50pm
How Do I Approach an On-Farm Conservation Discussion?
A strategic objective of The Nature Conservancy is to promote and accelerate the adoption of practices that build healthy soils, reduce losses of crop nutrients from ag systems, and preserve farm profitability. We have identified a gap in the training and preparation of many agronomists, that they typically have little direct training in how to talk to their growers about conservation practices and resources to support on-farm efforts. This presentation will provide an introduction of our theory and the actions we are taking to support agronomy staff. Participants can expect to walk away with basic conversation points and an awareness of available resources to support their farmer customers.
Speaker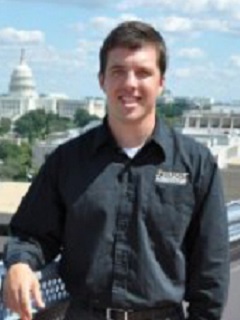 Seth Harden
The Nature Conservancy
Biography
Seth grew up in central Indiana and received his Bachelors Degree of Forestry in 2010 from Purdue University. While at Purdue he focused his studies on natural resource management and environmental policy. He recently completed his Masters Degree in Public and Environmental Affairs through the O'Neill School of Public and Environmental Affairs. At TNC, Seth seeks to develop solutions that balance the environmental, economic, and social equations. His work is often focused on agriculture, the dominant sector in the Wabash River Basin. TNC works to accomplish positive environmental outcomes, while also seeking solutions that help farmers be more productive and efficient. Previous experience includes employment with the United States Department of Agriculture Natural Resources Conservation Service and Indiana Farm Bureau Incorporated. Seth's family is now entering the 7th generation and 190th year on their family farm in Delaware County.