Indiana CCA Conference 2020 Presentation
Managing Manure Nutrients
Best management practices for the use of manure nutrients from an economic and environmental standpoint are discussed with emphasis on nitrogen and phosphorus. Changes to the Tri-State Fertilizer recommendations that will impact manure P management will be presented. Adjustments for the pre-sidedress nitrate test will be shown to adapt it to the current experiment-based nitrogen recommendation system. The meaning of different levels of the late-season stalk nitrate test will also be discussed.
Speaker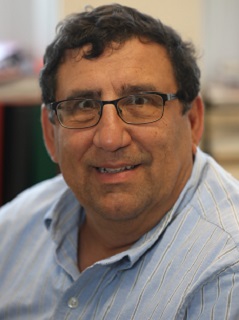 James Camberato
Extension Soil Fertility Specialist
Purdue University
Biography
Dr. Camberato is an Extension soil fertility specialist in the Agronomy Department at Purdue University. In general his research and Extension programs center on soil fertility, fertilizers, and plant nutrition. Specific emphasis has been on determining appropriate rates of N fertilization for corn and evaluating tools for fine-tuning N recommendations.