Indiana CCA Conference 2020 Presentation
Relative Profitability of Conventional and Organic Crop Rotations
This presentation will provide an overview of the National Organic Program, organic transition and certification process, and considerations in transition and organic grain crop rotations. Historical crop yields, gross revenue, total expense, and net returns for conventional and organic crop enterprises will be compared. We will also use recently developed crop budgets to compare the crop breakeven prices and rotation net returns of a conventional and organic corn/soybean/wheat crop rotation.
Speakers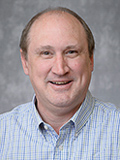 Michael Langemeier
Director of Cropping Systems
Purdue University
Biography
Michael is the Director of Cropping Systems for the Center for Commercial Agriculture in the Department of Agricultural Economics Department at Purdue University. He received a B.S. and M.S. in Agricultural Economics from the University of Nebraska-Lincoln in 1984 and 1986, and a Ph.D. in Agricultural Economics from Purdue University in 1990. Michael's extension and research interests include crop insurance, cropping systems, benchmarking, financial management, land markets, risk management, strategic management, and transition planning. He has presented material on these topics to state, national, and international audiences. In addition to his extension and research work, Michael has taught courses in agricultural finance, economic theory, farm management, and risk management.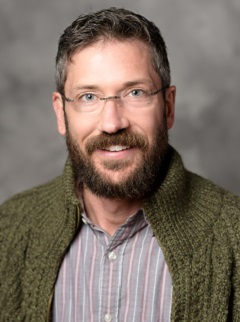 Michael O'Donnell
Extension Educator, Organic & Diversified Ag
Purdue Extension
Biography
Michael O'Donnell serves as an Organic & Diversified Agriculture Educator for Purdue Extension. In this role, Michael works with farm operations of all scales and enterprises looking to shift acres into certified organic production. He works closely with Indiana grain farmers transitioning acreage into organic grain production, and offers educational programs on organic field crop/grain production for farmers and other agricultural professionals. He is passionate about the application of regenerative agriculture principles in all types of farming systems.
Originally from West Lafayette, IN, he earned B.S. in Mechanical Engineering from Purdue University and M.S. in Mechanical Engineering from the University of Texas at Austin. Michael is based out of the Purdue Extension-Delaware County office in Muncie, IN where he previously served as the Agriculture and Natural Resources Educator.