Indiana CCA Conference 2020 Presentation
Practical On-Farm Research: Why & How
Interest among farmers and their consultants for conducting field scale on-farm research has grown with the availability and adoption of a range of precision agriculture technologies that lessen the logistics of conducting many types of trials. However, conducting sound field research is not just about simpler logistics. It also requires an understanding and appreciation for the statistical and practical details of designing the trial, collecting the data, yield monitor calibration, yield data processing and cleaning, and fundamental statistical analysis. This presentation will shed light on many of these topics.
Speaker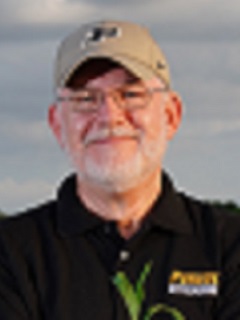 Bob Nielsen
Professor of Agronomy
Purdue University
Biography
Originally from Nebraska, I joined the Agronomy staff at Purdue in 1982 after obtaining M.S. and Ph.D. degrees from the University of Minnesota. I was raised on a farm in eastern Nebraska, obtained a B.S. degree at the Univ. of Nebraska and graduate degrees at the Univ. of Minnesota. I joined the Agronomy faculty at Purdue in 1982 with statewide responsibilities for applied field research, graduate student training, and Extension programming with an emphasis on corn management practices.
My field-scale research currently focuses on identifying the optimal management of nitrogen fertilizer, seeding rates, starter fertilizer, sulfur fertilizer, biological in-furrow amendments, and the use of small UAVs for crop scouting and field research. My Extension programming focuses on optimizing yield, profitability, and stewardship of corn production for growers in Indiana and throughout the eastern Corn Belt. Since the mid-1990's, I have made extensive use of the Web as an Extension communication medium. My primary online presence today is the Chat 'n Chew Cafe Web site (http://www.kingcorn.org/cafe) that provides a "1-stop shop" for links to timely agronomic newsletters from landgrant universities throughout the Midwest, plus links to educational events and useful crop management references.