Indiana CCA Conference 2020 Presentation
Presentations
Crop Management
Wed, Dec 16, 2020
9:00am to 9:50am
21st Century Climate Change: How Will it Really Impact U.S. Corn Growers?
Global climate change may impact various environmental factors that influence the yield potential of corn grown in the U.S. While some of these factors may trend negative, others have positively pushed yield trends in corn over the last 50 years. In this presentation, both negative and positive impacts of global climate change on U.S. corn production will be discussed. Strategies to optimize crop production during 21st century climate change through applied research and on-farm management options will be outlined.
Speaker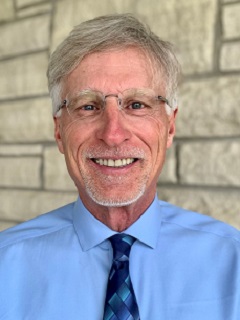 Jeffrey Schussler
Schussler Ag Research Solutions
Biography
Jeff is an agronomist/crop physiologist who has enjoyed a career focused on improving crop production. Jeff grew up farming in western Missouri, and after obtaining his B.S. in Agronomy from Central Missouri State, worked for Monsanto in St. Louis, screening plant growth regulators for yield enhancement in corn. Jeff continued his education at the U of Minnesota where he obtained his M.S. and Ph.D. in Plant Physiology. Jeff studied the mechanisms of drought tolerance in corn while a PostDoc with the USDA-ARS in Morris, MN. Jeff then spent 10 years working on herbicide discovery and development with ISK-Japan at its NA headquarters in Cleveland, OH. Jeff joined Pioneer Hi-Bred, International in 2001, stationed in Woodland, CA, with the goal of improving drought tolerance in corn. Jeff was a leader in the development of AquaMax drought tolerant corn hybrids which are still being continually developed and released. Jeff has also worked extensively with the Trait Discovery group in Pioneer, evaluating transgenes for yield and yield stability in corn. Jeff finished his career at Corteva Agriscience leading the NA Trait Discovery field science team, responsible for all trait development including insect protection, herbicide tolerance and yield enhancement in all crops. Jeff currently conducts consulting projects in the areas of field research optimization and grower outreach. Jeff lives in Marion, IA with his wife Kathryn.