Indiana CCA Conference 2020 Presentation
Presentations
Pest Management
Tue, Dec 15, 2020
11:00am to 11:50am
Protecting Crop Yield: Weed Control Dos and Don'ts
The economic sustainability of any farm is dependent on maximizing crop yield. The number one pest that impacts yield is weeds. Several factors can affect a crops ability to compete with weeds: variety selection, planting date, row width, and plant population. Additionally, weed type, density, and time of weed emergence can influence yield. This session will focus on management strategies that will maximize weed control without impacting yield.
Speaker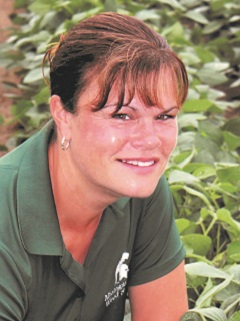 Christy Sprague
Weed Science Extension Specialist
Michigan State University
Biography
Dr. Christy Sprague is a Professor and Weed Extension Specialist at Michigan State University, in the Department of Plant, Soil and Microbial Science. Christy provides leadership and expertise, working to educate on management strategies for emerging problematic weeds in soybean, small grains, and other crops, specializing in management of herbicide-resistant weeds. During her career, Christy has demonstrated exceptional qualifications based on 1) the high quality and productive research programs that she designed to address applied weed management issues of Midwest agricultural systems, 2) the significant contributions that she has made in creating and disseminating weed management information in her extension role, and 3) the efficient and effective leadership that she has provided to several organizations. She has developed an excellent and highly productive research program while balancing it against the time demands of extension. Christy has published 75 research articles and over 230 abstracts and proceedings. Both within her state and within the region, Christy has established herself as an excellent and highly credible source of extension information in the North Central region. She has authored several extension bulletins and the requests that she receives to speak at state, regional and national conferences may provide the greatest evidence of the respect that she has earned during her career. She has delivered over 100 presentations as an invited speaker and in total reaches ~3,500 extension clientele annually. Christy has always stepped forward and taken an active leadership role in most of the organizations in which she has contributed. Within the NCWSS she served as secretary-treasurer for six years, has also chaired several committees, and just concluded Presidential rotation for the North Central Weed Science Society. Nationally, she has served as an Associate Editor for Weed Technology for two terms, currently serves as an Associate Editor for the Journal of Sugar Beet Research and has served on the Board of Directors for the American Society of Sugar Beet Technologists. Christy has also been an active member of several WSSA committees. Christy was the recipient of the NCWSS Young Scientist Award in 2005, the WSSA Early Career Weed Scientist Award in 2009, the NCWSS Service Award in 2013 and the WSSA Extension Award in 2018. She has also lead Study Abroad Programs for Michigan State University undergraduate student's to Belize.