Indiana CCA Conference 2021 Presentation
Presentations
W10
Soil & Water
Wed, Dec 15, 2021
10:00am to 10:50am
W3
Soil & Water
Wed, Dec 15, 2021
3:00pm to 3:50pm
Next Generation Cover Crop Management to Increase Cash Crop Production and Advance Water Quality
Cover crop adoption in the Midwest has significantly increased within the last decade. However, critical questions remain that relate to impacts of cover crop management on nitrogen availability, cash crop production, and water quality. Therefore, Dr. Armstrong's presentation will share results on how next generation cover crop management, such as precision planting cover crops and the inclusion of overwintering legumes, influences nitrogen uptake and production, while advancing water quality.
Speaker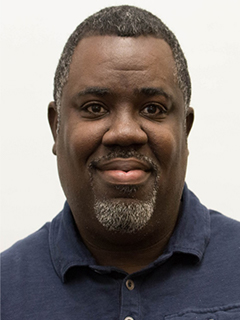 Shalamar Armstrong
Associate Professor and Environmental Soil Scientist
Purdue University
Biography
Dr. Armstrong is an Environmental Soil Scientist and Associate professor in the Department of Agronomy at Purdue University. His research program investigates the agronomic, environmental, and economic impacts of current and emerging in-field nutrient and soil loss reduction practices within conventional and alternative cropping systems of the Upper Mississippi River Basin. Dr. Armstrong's research is executed on multiple scales ranging from the soil microbiome to the evaluation of conservation practices on field and watershed scales. Annually, Dr. his applied research program advances the knowledge of the agricultural and farming community on cropping systems management that facilitates nutrient loss reduction, nutrient cycling, and competitive crop productivity.