Indiana CCA Conference 2022 Presentation
Presentations
T11
Soil & Water
Tue, Dec 13, 2022
11:00am to 11:50am
T4
Soil & Water
Tue, Dec 13, 2022
4:00pm to 4:50pm
Integrating Balansa Clover into Midwest Rotations
We'll take a deeper look into how to make balansa clover work in our traditional corn, soybean, and wheat rotations. Based on what's working with growers today, we'll highlight planting dates/establishment, nutrient and biomass considerations, and spring termination. The presentation will compare balansa clover to other cover crop legumes and evaluate how producers ultimately leverage these species on their farm.
Speaker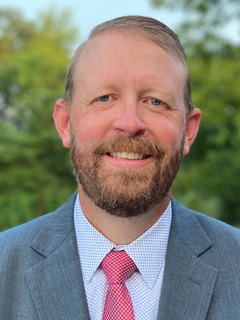 Scott Wohltman
Regional Wholesale Lead
DLF USA
Biography
Scott started his career working for Effingham Equity, an ag retailer in south central IL for 10 years and was later employed by Land O'Lakes (mainly as a Forage/Alfalfa/Cover Crop Agronomist), working primarily with ag input suppliers and seed dealers across IL, IN, OH, and IA. Scott is a Certified Crop Advisor and the current Regional Wholesale Lead for DLF USA. Scott recently served as Chair for the Cover Crop Working Group of the American Seed Trade Association (ASTA), striving to bring credibility and quality standards/policies to the environmental seed industry while representing the seed trade at both state and federal levels. Scott graduated from Southern Illinois University, Carbondale in 1997 and currently resides outside Effingham, IL, where his family operates a corn/soy/livestock operation and where he usually fails to keep up with his wife and two active children.