Indiana CCA Conference 2022 Presentation
File
Presentations
T10
Crop Management
Tue, Dec 13, 2022
10:00am to 10:50am
T3
Crop Management
Tue, Dec 13, 2022
3:00pm to 3:50pm
Abnormal Ear Development in Corn
Abnormal ears have been reported for more than 100 years and they are still reported to date. Intensive study for over a century has resulted in a strong understanding of corn's growth and development. However, in 2016 widespread events of abnormal corn ears were reported in several U.S. states, including Texas, Colorado, Kansas, Nebraska, Iowa, and Illinois, which stretched our understanding. Abnormal ears decrease yields. This presentation will summarize findings from three recent studies on these concerns:
conditions potentially affecting corn ear formation, yield, and abnormal ears
a comprehensive review of the literature with abnormal ears' symptoms, causes, and timing of development
field survey results from 15 farmer fields that studied several of these abnormalities in 2016
Speaker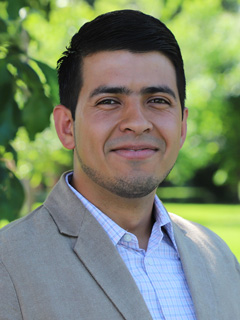 Osler Ortez
Assistant Professor - Corn & Emerging Crops
The Ohio State University
Biography
Dr. Ortez comes from backgrounds of coffee production (in northern Nicaragua), soybean production (in Kansas and Argentina), and corn production (in Nebraska and the US Midwest). In 2022, he started as Assistant Professor in Corn and Emerging Crop Production Systems at Ohio State. He leads an applied research and extension program for developing and distributing science-based information concerning efficient, productive, and sustainable corn and emerging crop production systems.