Indiana CCA Conference 2022 Presentation
File
Presentations
W4
Nutrient Management
Wed, Dec 14, 2022
4:00pm to 4:50pm
W8
Nutrient Management
Wed, Dec 14, 2022
8:00am to 8:50am
Nitrogen Fertilizer Rate Recommendations – How Close Can We Really Get?
I will overview the factors that influence the optimum N rate from year to year, field to field, and within fields and discuss the approaches that may allow more accurate recommendations in the future.
Speaker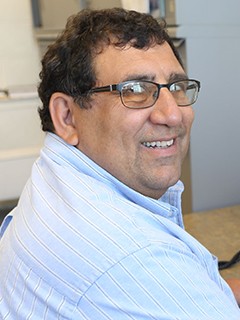 James Camberato
Professor of Agronomy
Purdue University
Biography
Dr. Camberato is an Extension soil fertility specialist in the Agronomy Department at Purdue University. In general his research and Extension programs center on soil fertility, fertilizers, and plant nutrition. Specific emphasis has been on determining appropriate rates of N fertilization for corn and evaluating tools for fine-tuning N recommendations.