Indiana CCA Conference 2017 Presentation
File
Presentations
Pest Management
Tue, Dec 12, 2017
10:00 AM to 10:50 AM
Pest Management
Tue, Dec 12, 2017
3:00 PM to 3:50 PM
Monarchs and Crop Production: Can They Coexist?
The size of the overwintering monarch population has decreased by more than 50% since the introduction of herbicide resistant crops in the late 1990's. While many factors have contributed to the decline in the iconic butterfly, the loss of common milkweed from crop fields is frequently cited as a primary cause. In 2014, the U.S. Fish and Wildlife Service was petitioned to protect the monarch under the Endangered Species Act. Listing the monarch as an endangered species would have significant implications to agriculture in the summer breeding region, including Indiana. Iowa State University formed the Iowa Monarch Conservation Consortium in 2015 with a goal of developing a scientific foundation for conserving the monarch butterfly without impacting agricultural productivity. This presentation will review the monarch life cycle, factors impacting its population, and potential impacts of crop production on the butterfly's success in the Cornbelt. In addition, research investigating the most effective methods of restoring habitat in agricultural areas will be discussed.
Speaker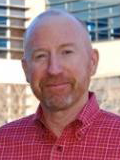 Bob Hartzler
Professor
Iowa State University
Ames 50011
Biography
Bob Hartzler is a native of Ft. Wayne and received a B.S. degree from Purdue in Plant Protection in 1978. He earned a M.S. in Plant Physiology from Virginia Tech in 1982. He began his extension career as an Extension Associate at Iowa State University from 1982-87, earning a Ph.D. during this time in Crop Physiology. He spent a short time as Extension Weed Specialist at Penn State, then returned to Iowa State in 1989. He is a professor in the Department of Agronomy with responsibilities in extension, teaching and research. His research has focused on identifying the biological characteristics that allow weeds to survive the intense management efforts utilized in modern production systems.