Indiana CCA Conference 2017 Presentation
File
Presentations
Soil and Water Management
Wed, Dec 13, 2017
9:00 AM to 9:50 AM
1
Wed, Dec 13, 2017
2:00 PM to 2:50 PM
Soil Health Tests: How Useful are they on Indiana Croplands?
Please note that this presentation will be given by: Eileen Kladivko and Stacy Zuber, Purdue University
New commercial soil health tests aim to provide knowledge of soil biological, chemical, and physical properties of soils, to assist farmers in improving overall soil productivity. We evaluated these tests on 24 Indiana farm fields, to determine their usefulness in distinguishing different management systems and monitoring changes over time. We will discuss the pluses and minuses of these tests and offer some logical next steps for further development and testing.
Speakers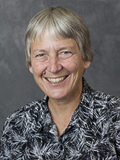 Eileen Kladivko
Professor of Agronomy
Purdue University
West Lafayette, IN 47907
Biography
Dr. Eileen J. Kladivko is Professor of Agronomy at Purdue University, where she teaches and does research and Extension work in soil physics, soil biology, and soil management. Her research studies have included cover crops, soil health, earthworms, no-till, and drainage and water quality over the past 33 years. She is a founding member of the Midwest Cover Crops Council.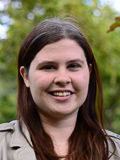 Stacy Zuber
Post Doctoral Research Assistant
Biography
Stacy Zuber earned her Crop Sciences M.S. and Ph.D. from the University of Illinois and is currently a post-doctoral research assistant at Purdue University. Her research focuses on how agronomic management practices, including cover crops, crop rotation, and tillage, impact soil health.