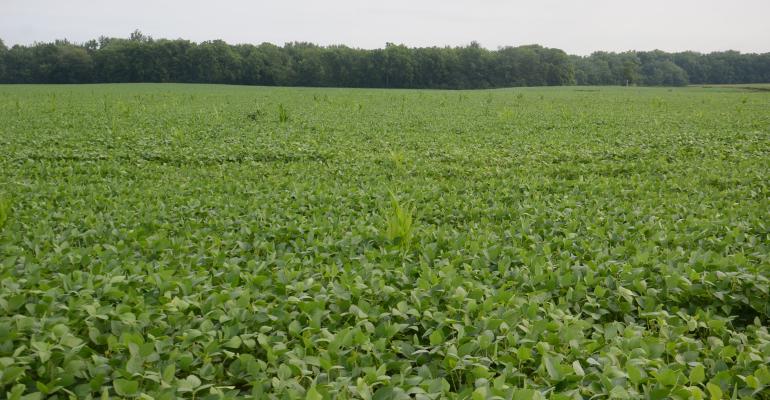 Soybean Pest Beat: Certified crop advisers recommend venturing into the emerging "bio" market cautiously.
Jan 06, 2023
Companies X, Y and Z all have salespeople knocking on my door. This biostimulant will do this, that biostimulant will do that. Is anybody vetting these things? They add up to real money! How would I decide which one to try?
This month's Indiana certified crop advisor panel includes Danny Greene, agronomist with Greene Crop Consulting Inc., Franklin, Ind.; Marty Park, sales agronomist with Gutwein Seed Services, Rensselaer, Ind.; and Jesse Uebelhor, agronomist with Superior Ag, Jasper, Ind.
Greene: The biological and biostimulant segment of crop production is growing. Every major ag chemical company has purchased companies that produce these products, seeing this as a segment coming of age. Several products are spoken highly of in many circles. However, labeling and testing cannot keep up with product numbers hitting the market. Farmers should be skeptical about products they haven't tested for themselves.
For any new offering you've never tried, limit your first use to strip-testing on a small number of your acres the first year — less than 10%. If determined profitable, expand the test the second year, and if profitable again, consider your comfort level as you expand to more acres. Also, only test something if you are committed to following through with separating out the results or having your consultant separate them out. Plan to start 2024 with the answer to the question you have in 2023.
Test before taking an expensive risk. Each season's growing environment will often determine whether a benefit will be realized that season in that field. Some products may have real value, but some will be an avenue to throw away potential profit.
Park: Companies have invested heavily in biological and biostimulant development over the past several years. We have a plethora of products hitting the market. Growers have been trying them in search of the "silver bullet" that provides multiple-year, consistent performance. Third-party or university research data is limited on most of these products because of the sheer number of new offerings entering the market and the rapid turnover.
Work with a representative and a company that you trust, and try a couple of these products on a small scale in a side-by-side testing procedure to evaluate performance and economics.
Uebelhor: Natural biostimulants can be based on free amino acids, humus compounds, and extracts from fruit or seaweed because they are harmless to the environment and consumers, as they occur in plant cells and participate in numerous physiological and biochemical processes in the plant. It is important to know what your goal is when looking at biostimulants. The ratio is extremely sensitive to make sure we don't just increase vegetative growth or stem elongation between internodes with these products.
Look at these products, but use them with caution. Try them on your own farm. There are many products on the market that will give you a bushel or two, but in most cases, that yield response is very hard to measure consistently. Eventually we will find products that have good return on investment under certain environmental conditions. Then, we can use those products to help eliminate environmental stresses.